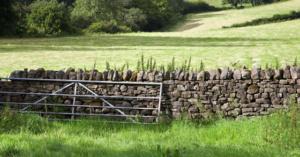 More experience means more content marketing success for Australian marketers. That's just one of the key findings in the new Content Marketing in Australia 2017: Benchmarks, Budgets, and Trends report from the Content Marketing Institute, a UBM company, in partnership with the Association for Data-driven Marketing and Advertising (ADMA). 56% of Australian marketers in the sophisticated/mature phase of content marketing consider their organization's approach to content marketing to be extremely or very successful, compared with 25% of the overall sample and 3% of organizations in the young/first-steps phase.
Key Takeaways:
Our new research report, Content Marketing in Australia: 2017 Benchmarks, Budgets, and Trends, shows how organizations in the sophisticated/mature phase of content marketing differ from those in the early stages.
It's equally important that marketers who are getting started have a committed mindset. In fact, I recently advised marketers to go all in or do nothing. This is much easier when your efforts are more mature, as you are seeing results in the form of cost savings, sales, and better customers.
Sophisticated/mature marketers also understand the value of a documented content marketing strategy. Your strategy can certainly evolve as your efforts mature, but you need to get your plan in writing (our research consistently shows that a verbal strategy isn't nearly as effective).
"To succeed with content marketing, you need to be committed — and truly believe in — the benefits of content marketing."
http://contentmarketinginstitute.com/2016/11/australian-content-marketers-research/
Limited Time Offer: Free Business Marketing Strategy Audit
Get a professional Business Marketing Strategy Audit today, this is a $500 value, yours FREE for a limited time. After taking a few brief moments to submit your information, you will not only receive this valuable marketing strategy audit from a Master Marketing Consultant, but you will receive your personal copy of the 2016 Marketing Book of the Year "The Small Business Owners Guide To Local Lead Generation". Click here to watch a short video explaining the details.