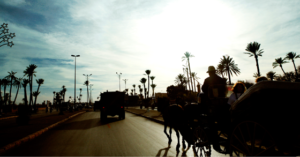 Regardless of what type of marketing tactics you use, content marketing should be part of your process, not something separate. Quality content is part of all forms of marketing. Search engines reward businesses that publish quality, consistent content. Successful PR strategies address issues readers care about, not their business. For PPC to work, you need great content behind it.
Key Takeaways:
Content marketing is about attracting an audience to an experience (or 'destination') that you own, build, and optimize to achieve your marketing objectives.
There's product content, sales content, customer-service content, event content, employee-generated content, marketing and campaign content. Even advertising is content.
Content strategy is a sub-discipline of user experience (
"This first definition looks at content in general. Michael Brenner's post is one of the top-shared posts on our website in the past year, and the premise is simple yet important. Marketing content does not equal content marketing. He explains:"
http://contentmarketinginstitute.com/2016/11/content-marketing-definitions/
Limited Time Offer: Free Business Marketing Strategy Audit
Get a professional Business Marketing Strategy Audit today, this is a $500 value, yours FREE for a limited time. After taking a few brief moments to submit your information, you will not only receive this valuable marketing strategy audit from a Master Marketing Consultant, but you will receive your personal copy of the 2016 Marketing Book of the Year "The Small Business Owners Guide To Local Lead Generation". Click here to watch a short video explaining the details.