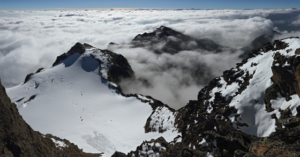 Growth does not always have to come from new products or new markets. Before taking up the risk and hassle of developing new products and markets, what you need to do is to find out the potential for growth hidden in your existing business. That way you work less, yet grow more. Now that's sweet.
Key Takeaways:
You can find a great business inside your own current business.
You just have to find a business hidden in what you already have.
Developing new products and markets may be risky.
"The question is how to find it. Your existing information systems will give you no help at all, but the video below will show you what to do."
http://www.forbes.com/sites/alastairdryburgh/2016/11/19/how-to-grow-your-business-by-doing-less-not-more/
Limited Time Offer: Free Business Marketing Strategy Audit
Get a professional Business Marketing Strategy Audit today, this is a $500 value, yours FREE for a limited time. After taking a few brief moments to submit your information, you will not only receive this valuable marketing strategy audit from a Master Marketing Consultant, but you will receive your personal copy of the 2016 Marketing Book of the Year "The Small Business Owners Guide To Local Lead Generation". Click here to watch a short video explaining the details.