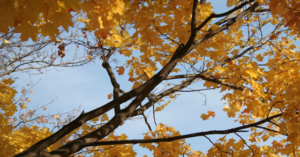 Today's customer experience transcends the marketing departments of the past. This has caused a radical shift by many organizations seeking to meet and exceed these expectations, leading to changes in company structure and employee training. To better meet customer expectations, organizations are altering their departments to work more in tandem with each other. Additionally, their workforces are being trained with a larger skill set, to bolster the organization's objective of improved customer experiences.
Key Takeaways:
Marketing certainly impacts customer experience, but it is important not to overlook the role of a company's operations, human resources, and finance departments on overall customer experience scenarios and outcomes.
Operations departments are overlooked but have a vital customer experience role. Pricing, inventory, and uniformity of product availability across physical and digital channels are all important to ensuring positive customer experiences
Human resources departments have a central role in customer experience by selecting, training, and otherwise preparing employees to deliver good customer experiences.
"In the fight to win the customer experience battlefield, most organizations put their marketing departments in charge. But it takes much more than marketing expertise and impact to succeed in customer experience."
http://www.forbes.com/sites/deniselyohn/2016/11/09/customer-experience-success-relies-on-more-than-marketing/?ss=cmo-network
Limited Time Offer: Free Business Marketing Strategy Audit
Get a professional Business Marketing Strategy Audit today, this is a $500 value, yours FREE for a limited time. After taking a few brief moments to submit your information, you will not only receive this valuable marketing strategy audit from a Master Marketing Consultant, but you will receive your personal copy of the 2016 Marketing Book of the Year "The Small Business Owners Guide To Local Lead Generation". Click here to watch a short video explaining the details.