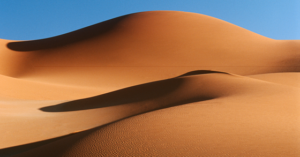 Tthe inherently competitive nature of sales is amplified in the B2B environment, for a number of reasons outlined and described in detail by this article. The solution to the challenges presented in selling services and products B2B lies in the details that can be analyzed and by which can be pulled insights and strategies for improving B2B sales experiences and outcomes; the insights and conclusions of such analysis are presented numerically, keeping things organized and allowing readers who work in the field of B2B sales to easily identify actionable strategies for improving their bottom-line.
Key Takeaways:
Thanks to psychological insights and shopping habits, we've narrowed down customer buying behavior into five distinct areas.
Work with suppliers to provide safety training or one-on-one demonstrations to show how your product works for best results.
If you don't have the customer's attention, you can build up all of the other facets as much as you like, and you'll get absolutely nowhere with them.
"The truth is, all of the other four facets of value-building: response, time, quality and service, make it possible to justify the price. If the customer isn't on board with any one of them, you'll have a hard time closing the sale."
Limited Time Offer: Free Business Marketing Strategy Audit
Get a professional Business Marketing Strategy Audit today, this is a $500 value, yours FREE for a limited time. After taking a few brief moments to submit your information, you will not only receive this valuable marketing strategy audit from a Master Marketing Consultant, but you will receive your personal copy of the 2016 Marketing Book of the Year "The Small Business Owners Guide To Local Lead Generation". Click here to watch a short video explaining the details.