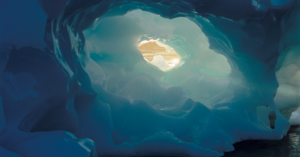 The sales-team and marketing department of an organization are often not on the same page concerning how to best produce satisfactory outcomes in profit generation. The companies that can not only quell these discrepancies, but also unite to leverage and overcome the inherent strengths and weaknesses of the approaches each department typically uses to increase revenues will always be the most successful. The strategies and information provided in this article will improve the effectiveness of both marketers and salespeople, allowing them to work together with increased synergy, resulting in increased profits and customer acquisition and retention.
Key Takeaways:
There's been a long-standing division between sales and marketing that's frequently discussed but few organizations have been able to resolve.
Lamenting over the issue brings to mind sales pointing at marketing, placing blame for poor lead quality on the campaigns and activity of the marketing department.
The main issue is that the departments aren't talking. There's tremendous opportunity for the sales team to leverage content and resources provided by marketing.
"Subsequently, 15% of marketing respondents are seeking better feedback on campaigns and 34% would like to see improved lead follow-up once content campaigns and inbound marketing drive those leads to the sales team."
https://blog.kissmetrics.com/leverage-content-marketing-to-close-leads/
Limited Time Offer: Free Business Marketing Strategy Audit
Get a professional Business Marketing Strategy Audit today, this is a $500 value, yours FREE for a limited time. After taking a few brief moments to submit your information, you will not only receive this valuable marketing strategy audit from a Master Marketing Consultant, but you will receive your personal copy of the 2016 Marketing Book of the Year "The Small Business Owners Guide To Local Lead Generation". Click here to watch a short video explaining the details.