In this article, many chief marketing officers share their critical insights and best practices to kick off 2017. Take notes from the head marketers at Mini, Voya Financial, Xerox, New York Life, SAP Ariba, and others. Not only will this boost your efforts in 2017, but it'll help you focus on what's important.
Key Takeaways:
A year of tremendous social and political upheaval, 2016 was certainly one for the books – and 2017 may be no different.
Today's brands – and the CMOs helming their messaging – don't exist in a bubble. But while a company can't afford to sound out of touch, messaging must always be mindful – and in the service of the greater goal.
Understand the audience, and if you're clear, honest and transparent, you can build trust
"The winning formula is relevance, timeliness and a willingness to take risks."
http://www.forbes.com/sites/aaronkwittken/2017/01/12/top-cmos-share-their-secrets-to-success-from-2016/?ss=cmo-network
Limited Time Offer: Free Business Marketing Strategy Audit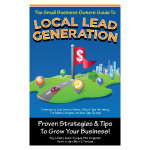 Get a professional Business Marketing Strategy Audit today, this is a $500 value, yours FREE for a limited time. After taking a few brief moments to submit your information, you will not only receive this valuable marketing strategy audit from a Master Marketing Consultant, but you will receive your personal copy of the 2016 Marketing Book of the Year "The Small Business Owners Guide To Local Lead Generation". Click here to watch a short video explaining the details.