This seems like common sense but if you are kind people will be more likely to want to use your brand. They'll also be more likely to recommend it to others. This is touched upon here. Kindness can really help you to get your brand out there because it will be liked by customers who will get the word out.
Key Takeaways:
Encourage kindness in the work enviroment
Kindness can help your brand
Reputation is the most important thing.
"Your brand/business is what you do; your Reputation is what people remember and share."
http://www.thesocialcmo.com/blog/2017/01/build-your-brand-reputation-with-kindness/
Limited Time Offer: Free Business Marketing Strategy Audit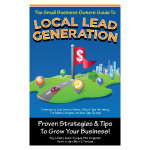 Get a professional Business Marketing Strategy Audit today, this is a $500 value, yours FREE for a limited time. After taking a few brief moments to submit your information, you will not only receive this valuable marketing strategy audit from a Master Marketing Consultant, but you will receive your personal copy of the 2016 Marketing Book of the Year "The Small Business Owners Guide To Local Lead Generation". Click here to watch a short video explaining the details.