The top influences of B2B CMOs in 2016 are filled with executives, authors, and professional speakers. Four general paths are used to influence and those include leverage from their position, expertise on their topic, curating compelling topics, and influencing that they can build that are engaging to everyone.
Key Takeaways:
So who were the big influencers of CMOs in 2016? I recently published the list of top influencers for all CMOs in 2016. This article focuses on a specific—but very important subset of CMOs—those in the B2B Tech space.
To measure the influencers, I turned to Leadtail, a leading social media insights research company. The analysis included unique hashtags, links shared, mentions, replies, and retweets.
The usual hashtags are among the favorites (e.g., #Marketing, #SocialMedia, #BigData, #mobile, etc.). However the list shared by B2B Tech CMOs is, unsurprisingly, more specific to the tech space: #MachineLearning, #WomenInTech, #AI, #SAAS, #SocialSelling
"The top influencers of B2B Tech CMOs are a combination of C-level executives, authors, and professional speakers."
http://www.forbes.com/sites/kimberlywhitler/2017/01/13/the-top-influencers-of-tech-b2b-cmos-in-2016/?ss=cmo-network
Limited Time Offer: Free Business Marketing Strategy Audit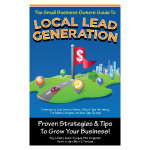 Get a professional Business Marketing Strategy Audit today, this is a $500 value, yours FREE for a limited time. After taking a few brief moments to submit your information, you will not only receive this valuable marketing strategy audit from a Master Marketing Consultant, but you will receive your personal copy of the 2016 Marketing Book of the Year "The Small Business Owners Guide To Local Lead Generation". Click here to watch a short video explaining the details.