Social media marketing isn't an option for businesses; it has become crucial for brands who want to follow best practices in marketing. 
There are more than 3 billion social media users, which may increase in the coming years.
Today researchers no longer measure how many people are online. Instead, they measure how many people are not yet online. 
The CMO Survey established that brands would likely increase their social marketing budget from around 11% to 24% in the coming years.
Even with statistics like these, some brands still consider social media marketing a mere "anecdotal" marketing method.
3 Top Reasons Your Business Needs Social Media Marketing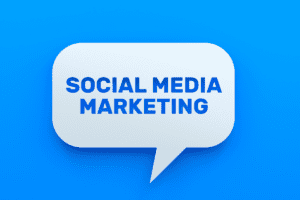 Here are some of the top reasons you should embrace social media marketing for your business:
First: Better Understanding of Your Target Audience
Every business is clamoring to get a significant customer base in this digital era. However, it can be hard to achieve this if you don't know your target audience well. A great social media marketing strategy will help you get in front of more people that matter.
You can zero in on your ideal audience when you use targeted advertisements, contests, content, and relevant hashtags. 
You gain better customer insights for detailed targeting by analyzing customer behaviors online and establishing the content they like, share, update, or tweet.
Second: Build and Maintain a Strong Relationship With Your Audience
A great relationship with your audience increases the likelihood of added marketing ROI. With a solid social media presence, you present your business as credible, raising customer confidence in your brand.
Show your customers and prospects that your business listens to and cares for them. You can create content that resonates with their pain points, interests, and needs. 
Third: Sell Your Brand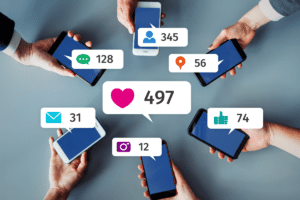 Social media platforms are where people are nowadays. When anyone wishes to buy anything, they will search online first. You can leverage this simple fact. Build a strong brand online by engaging with your customers in their location.
The customer will not come to you. You must go to the customer!
Social media marketing gives you the platform to build a large following, attract and engage your audience, understand their needs, and eventually offer them the solution they need. 
Thus, go out and create profiles, share posts, and interact with your audience because that is critical to building a solid brand in this day and age.
Get Started With Social Media Marketing Today!
It isn't a secret that you can grow your business through social media marketing. However, it would help if you had a strategy that works – one that will present your business as an authority in your industry and eventually make sales. 
The good thing is that we can help you with this. So get in touch with us today, and let's help you grow your business!