Social listening is one of the most powerful tools at your disposal for understanding your customers and your market. But, do you know what your customers are saying about you on social media? If not, you're missing a huge opportunity to understand them better. So, here are some key strategies to get started with social listening.
Monitoring social media channels for mentions of your brand is a great way to stay on top of what people say about you. For example, you can set up Google Alerts to track mentions of your brand across the web.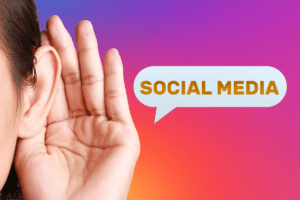 Another strategy is actively engaging in conversations about your industry on social media. That will help you keep tabs on what people are talking about and allow you to join in on the conversation. Use hashtags to find relevant discussions, and don't hesitate to chime in with your thoughts and insights.
Finally, make sure you're monitoring social listening metrics regularly. These metrics will give valuable insights into how people interact with your brand on social media. For example, pay attention to the sentiment of mentions, how often your brand comes up, and who is talking about you. This data will help you understand what's working well and where there's room for improvement.
Now is the time to start if you're not already using social listening to understand your customers and market. By following these simple strategies, you'll be able to get valuable insights that will help you improve your business. So why wait? Start listening today! When you are ready for a professional plan for your social media strategy, let us know. We have the R.E.C.I.P.E for success! Call today!