Automated email workflows can get more sales opportunities, but the majority of marketers are not happy with their performance. Here are a few tips picked up after a weekend of trawling through email marketing strategies of various companies. You could get new ideas on how to personalize your marketing email which will make it appear fresh.
Key Takeaways:
The problem, is that the vast majority of marketers – as high as 85% – are unhappy with their performance.
Instead of rehashing the same onboarding campaigns from the same companies that others have covered well, I spent a Sunday morning digging through my inbox to find examples from different industries.
The objective, was to pick out different campaigns at random that were each utilizing different personalization techniques to give you a fresh approach and hopefully inspire new ideas.
"There's a reason the vast majority of free trials (~50%) don't turn into free accounts. People aren't sure what to do next, and they haven't seen that 'first win' yet."
https://blog.kissmetrics.com/top-performing-drip-email-campaigns/
Limited Time Offer: Free Business Marketing Strategy Audit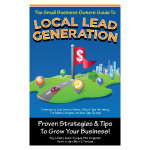 Get a professional Business Marketing Strategy Audit today, this is a $500 value, yours FREE for a limited time. After taking a few brief moments to submit your information, you will not only receive this valuable marketing strategy audit from a Master Marketing Consultant, but you will receive your personal copy of the 2016 Marketing Book of the Year "The Small Business Owners Guide To Local Lead Generation". Click here to watch a short video explaining the details.