Early April marks the beginning of music festival season in the U.S. With Texas's South by Southwest and Florida's Ultra Music Festival wrapped, and California's Coachella just days away, it's a good time to take stock of where America's most popular music festivals are held. Last year, California, Florida and New York led the nation in music festivals.
Key Takeaways:
The southern states of California and Florida tied for most music festivals in the 2015.
Illinois, New York and Texas had more than ten festivals a piece.
Meanwhile, Colorado, Pittsburgh, Oregon, Tennessee, Georgia, Louisiana, Minnesota, Washington, all scored less than ten.
"13 States With The Most Music Festivals"
http://www.forbes.com/pictures/fjji45jmli/13-states-with-the-most/?ss=cmo-network
Limited Time Offer: Free Business Marketing Strategy Audit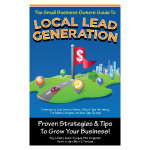 Get a professional Business Marketing Strategy Audit today, this is a $500 value, yours FREE for a limited time. After taking a few brief moments to submit your information, you will not only receive this valuable marketing strategy audit from a Master Marketing Consultant, but you will receive your personal copy of the 2016 Marketing Book of the Year "The Small Business Owners Guide To Local Lead Generation". Click here to watch a short video explaining the details.