The article outlines three separate ways that you can gain venture capital for a seed stage start-up. Finding a listing of investors is the first way (and the author states that this can be quite a difficult but necessary task) – and an interactive map of Spain (broken into venture capital and private equity entities) is shown. Focusing on investors that are near to your company – or to the region where you're going to develop your business is the second way. The third way focuses on making sure that your opportunity for your investors matches up with their respective strategies for investing.
Key Takeaways:
Sometimes it is difficult to find an accurate and complete list of all the venture capital and private equity entities available to you.
Among professional investors, their investments follow a strategy. Any opportunities that fall outside that strategy will probably be declined.
In the study we explained that investors don't usually invest in startups that are far from the city where they live. They want to have their invested companies on "their radars."
"Therefore, focus your efforts on the investors that are near to your company or to the region where you develop your business."
http://www.forbes.com/sites/iese/2016/11/30/how-to-raise-money-for-your-startup/
Limited Time Offer: Free Business Marketing Strategy Audit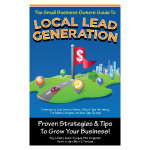 Get a professional Business Marketing Strategy Audit today, this is a $500 value, yours FREE for a limited time. After taking a few brief moments to submit your information, you will not only receive this valuable marketing strategy audit from a Master Marketing Consultant, but you will receive your personal copy of the 2016 Marketing Book of the Year "The Small Business Owners Guide To Local Lead Generation". Click here to watch a short video explaining the details.