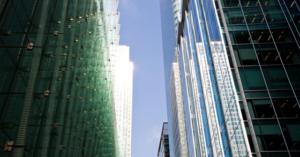 Startups should avoid spending a significant amount of time and money on useless or vain things like trendy offices or Facebook likes, but instead on things that will help their business, like lawyers, their employees, like comfortable furniture and good equipment , and focusing on finding a market fit for their product.
Key Takeaways:
Don't buy into the swag
Be smart about social mediaFocus
Focus on product
"While you don't necessarily need a PR firm, working with a great lawyer can prove invaluable."
http://www.forbes.com/pictures/gjjk45hdgd/your-office-space-should/
Limited Time Offer: Free Business Marketing Strategy Audit
Get a professional Business Marketing Strategy Audit today, this is a $500 value, yours FREE for a limited time. After taking a few brief moments to submit your information, you will not only receive this valuable marketing strategy audit from a Master Marketing Consultant, but you will receive your personal copy of the 2016 Marketing Book of the Year "The Small Business Owners Guide To Local Lead Generation". Click here to watch a short video explaining the details.