Put local SEO to work for your company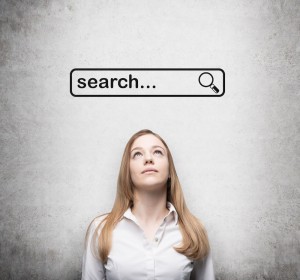 Entrepreneurs of all kinds are constantly looking for ways to make more money. If you find that bringing in new business is a frequent concern for your company, then this blog is for you. I can promise you that if you begin investing some effort into local SEO (search engine optimization) strategies today, you will see more traffic and increase sales in 2016. Yes, I said the word "promise."
Putting in the effort to optimize various aspects of your online marketing assets makes it easier for people to find you. The percentage of people searching online for local products and services is always growing. Better than half of those people are likely to visit a store and/or make a purchase the very same day. What are you doing to make sure your business snags its share of these local consumers?
This magical point in time, when people are searching specifically for your products and services, is exactly when you had better make sure your online presence is obvious. When people are ready to make a purchase in order to solve a problem, they go looking online for the solution. Local SEO is the key to ensuring that your company is on the first page of the SERPs when your ideal clients are actively searching for you.
If you haven't dabbled in local SEO strategy before, you likely have some questions
One of the most frequent questions I get is, how can I be so sure that it will work? People always feel like they need a guaranteed payoff when they consider taking on new marketing strategies. Here are a few reasons why I'm so sure that local SEO will pay off for any entrepreneur who does it right.
People are shopping online for local products and services more than ever before. Folks investigate their options before making a purchase, and Google makes that investigation incredibly easy. Consumers can see the local selection of products and services, pricing, locations, and customer satisfaction ratings right on the SERPs page now. They don't have to drive around town or ask everyone they know for advice. Make sure your company offers as much of this data as possible to Google, because that's precisely where more and more people are making their purchasing decisions.
Local SEO is easier to master than global SEO
When you compete for a slice of the national or global marketing pie, you are going head-to-head with massive companies that eat businesses like yours for breakfast. Focusing on the local crowd eliminates a lot of the noise and hassle associated with the big guys.
Think of it this way: imagine you're a plumber located in Atlanta. (If you ARE an Atlanta plumber, then pay attention!)
There's only a certain number of miles you're willing to drive for a service call, so there's the first strike against a global, national, or even state-wide marketing draw.
If you focus on a 50-mile radius around your location, there's a significant number of people in that circle who are likely to attempt their own plumbing repairs. Those people are going down to Lowe's for the necessary supplies. They will check YouTube for tutorial videos (hopefully). They may be successful with the repair; if they are not, they might come looking for your services. Or not. Their minds are made up, with or without your input.
There's also a significant proportion of that population who will always call an expert when they need plumbing repairs. These people are likely to Google a phrase like "Atlanta plumbers" or voice-search a keyword phrase such as "find a plumber near me." Either way, these are the people you are most likely to reach via local SEO. They need your services – perhaps urgently – and they will snap up the services of a company that appears right away on the SERPs. That's why you have to be sure your business appears right there, at the exact right time.
Local SEO strategy is affordable
If you are already implementing some SEO strategies into your online marketing plan, then you know that once you get into a rhythm, SEO is effective. Depending on how much of your SEO efforts you outsource, it can be extremely cost-effective, too.
Hiring experts to make your website mobile-optimized is an excellent idea because it's a technical and time-consuming project. Bringing in professional writers to optimize your website content and provide regular blogs is another must. It's not just because of the time required, but a professional SEO writer knows what it takes to attract the search engines with well-crafted content and highly targeted keywords.
Conclusion
Putting together a winning local SEO strategy for 2016 means setting up your Google accounts to share as much information as possible with your customers. It means selecting keywords and phrases that help those customers find you just when they need you. It also means optimizing your website for the increasing number of people who are shopping for your goods and services on mobile devices.
Sound complicated? It can be, but that's where an expert or two can come in quite handy! SEO professionals do the research it takes to stay on top of online marketing trends and changes to search engine algorithms. Having that valuable knowledge on your side will equip you to make sure your online marketing and local SEO efforts are as effective as you need them to be.
Hiring an experienced professional also means bringing aboard someone who can lay out an optimization plan that will work within your timeframe and your budget. Plus, putting these tasks in the hands of someone who knows what they're doing means you don't have to put other important tasks on hold. After all, you're running a business. You likely don't have time to revamp your website, your Google accounts, and other marketing assets!
My strategies and methods have been proven time and again to be effective at making businesses more money. If you are ready to get started with a local SEO expert with the knowledge and experience you need, then check out my free Business Marketing Audit.
FREE Business Marketing Strategy Audit
Interested in a FREE Business Marketing Strategy Audit for your business by a Master Marketing Consultant, a $500 value?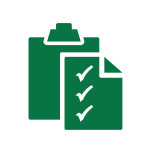 Get your professional business marketing strategy audit today by clicking on the link below. This is a $500 value, yours Free just for answering a few questions about your current marketing. After taking a few brief moments to submit your information, you will not only receive this expert audit, but also your personal copy of two powerful marketing books to super-boost your efforts. Click on the following link to get the details. Free Small Business Marketing Strategy Audit.