TikTok has only been around for a couple of years but it has quickly become one of the most powerful platforms on the internet. Its popularity really took off during the pandemic when people were forced indoors. 
The snackable video format provided them with an opportunity to get creative. For viewers, it meant that they could consume a lot of content from many different creators in a short amount of time.
TikTok's incredible growth is a truly global phenomenon. Its performance in the US is just as impressive. As of 2021, the app has been downloaded more than 200 million times by users in the country. 
It has more than 130 million active users in the US with the vast majority of its users concentrated in the 10-29 age group. The app is now also becoming popular among the older demographic.
TikTok users also spend a lot of time on the app, more so than they do on other social media networks. The average user is now spending up to 52 minutes per day on the app with users in the younger demographic even spending north of 80 minutes per day. Those are incredible platform engagement numbers. 
Evidently, it goes without saying, if your brand isn't taking advantage of TikTok marketing, it risks falling behind in the evolving social media landscape. 
The five core TikTok ad products you need to know about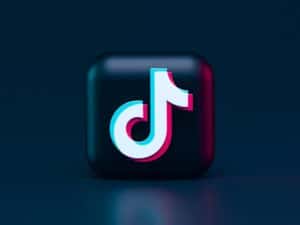 Social media networks are only free because they serve ads. Every network offers its own set of ad products that advertisers can use to access their user base. They know their platform the best and thus provide ad products that, if used effectively, will get you the best possible ROI on your marketing spend. TikTok offers five core ad products that you should know about when starting out with your TikTok marketing strategy.
1. TopView
Brands that use the TopView product are guaranteed prime placement for their ad. This is TikTok's most premium real estate because the TopView ad is shown to the user the moment they launch the app. The TopView ad can be up to 60 seconds long with auto-play and sound. If a user taps on it, they're instantly taken to the brand account.
A study conducted by Kantar found that 72% of participants preferred the TopView ad format. It also scored the highest across all engagement-related attributes.
2. Brand Takeover
Brand Takeover aims to deliver a strong visual impact for your brand by immediately capturing user attention with a full-screen static or dynamic display. Multiple creative format options can be used with this product. It supports both 3 second JPG and 5-5 second video for instant engagement.
3. In-Feed Ads 
This ad product basically allows for native ad placement. Your in-feed ad can have up to 60 seconds of autoplay video and sound. It appears in the users "For You" page, where most TikTok users spend their time, much like a regular video from any other creator. Viewers can like, comment, share, follow and shoot videos with the same music as your ad, allowing for higher levels of engagement.
4. Branded Hashtag Challenge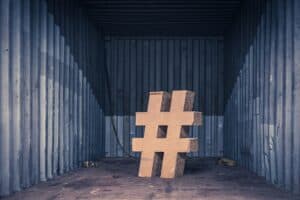 It's a truly unique ad product that enables you to deliver strong brand awareness with higher engagement levels than other products. Brands can invite users to participate and create content around their hashtag. All user generated content is then aggregated in the hashtag challenge page. The average engagement rate for this product is 8.5%.
5. Branded Effects 
Effects are a big deal on TikTok. They allow users to spice up their videos with filters, stickers and special effects. Unleash your creativity with branded effects, created in collaboration with TikTok's in-house team, and watch how users can create cool content with them that helps promote your brand.
How to really harness the power of TikTok marketing for your brand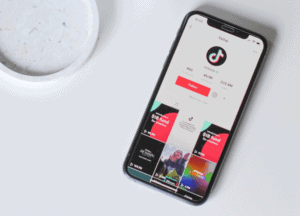 TikTok's core ad products are expensive. For example, the minimum spend for Brand Takeover is $53,000 per day. The starting price for a Hashtag Challenge is $130,000. This would price most small businesses out of the platform. Fortunately, TikTok has come out with a solution.
TikTok opened up its self-serve ad platform to everyone last year. It provides businesses with more flexibility over their campaigns. It even makes it possible to target specific demographics through age, gender, device, location, language and interests. 
The self-serve ad platform also enables businesses with a flexible budget to dip their toes in the water before they decide to make a major financial commitment to the platform.
These days, most trends and memes start on TikTok. Simply being in touch with what's trending in your demographic can provide opportunities for viral exposure. The execution needs to be perfect, though, as it's quite easy to appear to be trying too hard to go viral. 
Starting your own TikTok brand account is another great way to increase organic reach. The behind-the-scenes content does well for brands on TikTok. Users like to see how their favorite brands work or manufacture their products. Tap into that natural curiosity with your videos. 
Social and cause-based content does well on TikTok, too. Creating content around your brand's social outreach efforts, for example, has the potential to deliver favorable results. 
TikTok is the new home of influencer marketing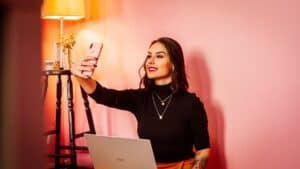 Instagram may have played a major role in the evolution of influencer marketing but TikTok is where you'll find higher returns right now. TikTok has created a whole new breed of influencers with tens of millions of devoted followers that engage and interact with their content far more than they do on other platforms. 
Divert your influencer marketing spend to TikTok. Find creators you feel have an audience that resonates well with your product. You'll be surprised by how well your campaigns will end up performing.