Company culture is the personality of a company. It defines the environment in which employees work. Company culture includes a variety of elements, including work environment, company mission, value, ethics, expectations, and goals. Company culture is important to employees, because workers are more likely to enjoy their time in the workplace when they fit in with the company culture. Employees tend to enjoy work when their needs and values are consistent with those in the workplace. They tend to develop better relationships with coworkers, and are even more productive.
Key Takeaways:
It is fascinating that in only a few short years, the entire business community has changed.
Many experts define company culture as the very personality of a business. It determines the work environment for employees and how customers perceive the brand.
Endless ideas and tips are thrown at business owners as a result—with the number one focus on adopting an agile company culture.
"To stay on top, a business must remain relevant and be prepared to make the most of the constantly shifting market."
http://www.forbes.com/sites/danielnewman/2016/11/15/how-resilient-company-cultures-ensure-business-continuity/?ss=cmo-network
Limited Time Offer: Free Business Marketing Strategy Audit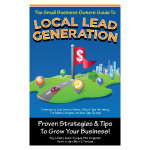 Get a professional Business Marketing Strategy Audit today, this is a $500 value, yours FREE for a limited time. After taking a few brief moments to submit your information, you will not only receive this valuable marketing strategy audit from a Master Marketing Consultant, but you will receive your personal copy of the 2016 Marketing Book of the Year "The Small Business Owners Guide To Local Lead Generation". Click here to watch a short video explaining the details.