We've all heard the expression 'the money is in the list'. We've all heard it because it's true!
Growing your list of prospects and customers is one of the most important investments you can make, and businesses should always be on the hunt for ways to capture more leads. 
But you don't necessarily have the budget to spend more money on ads, right? 
We hear you! The following strategies will help you capture more leads without spending more on ads. 
1. Add a Web Chat to Your Website
If you don't already have a web chat on your website, go ahead and add one. This can help you gather leads and deliver customer support. 
As a small business owner, you may be hesitant. After all, you may not think you have the resources for a web chat. However, that is not true. You will be surprised to learn how accessible web chats are now. You can even set them up with bots for immediate customer support and give them the option to contact you during business hours. 
To make the most of web chat for lead generation, include a greeting message when visitors arrive on your website. You can even take it a step further and use omnichannel chatbots that work on social media as well. For example, you could use the same tool for a chatbot on Facebook Messenger and your website's web chat. 
For this to work well, make sure that your web chat is optimized for mobile as well. 
2. Add a Lead Magnet CTA on Every Page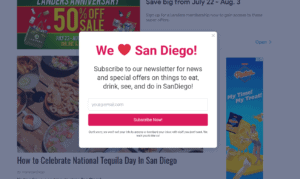 If someone visits your website, that means that at least some of your advertising works. You don't want them to leave without giving you their contact information. One of the best ways to do this is to give them an easy way to share that information on every single page of your website. 
Create a call-to-action that you include on every page. Design it so that it stands out and is compelling, so you'll see results. 
3. Add an Exit Pop Up
If your web chat and CTA don't work, you still have another chance to capture leads before visitors leave your page through exit pop-ups. These pop-ups appear when a user is likely about to leave the page based on their browsing behavior. 
You can use exit pop-ups for anything, from pushing certain products to preventing cart abandonment. They are also great for gathering leads. For example, a pop-up to sign up for your newsletter is a great option.
This will work even better if the pop-up also includes an incentive for signing up, such as a discount. 
4. Include a Text-to-opt-in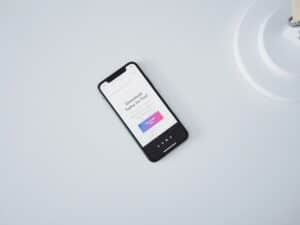 When generating leads, you need to recognize that not everyone prefers to interact with your company on your website or social media pages. To account for that, include a text-to-opt-in option. The most important thing to remember when using text messaging for your business is to receive consent before sending any messages. This is crucial, as failing to do so violates the Telephone Consumer Protection Act and can result in fines. 
5. Offer a Freebie or Discount in Exchange for Signing Up
If you aren't already offering something in exchange for providing contact information, then you should do so. The simplest and most common option is to offer a discount on the first purchase. Another option is to create something valuable to your customers, such as an eBook. Then, offer that eBook in exchange for signing up. 
6. Create a Referral Program
Another way to generate more leads is to ask your current customers for referrals. While you won't have to spend money on advertising, you should offer an incentive of some sort for the best results. Something as simple as a discount or small freebie can be enough to generate new leads. Depending on your cost per acquisition with advertising, this can be a much more affordable option. 
7. Be Their Guest!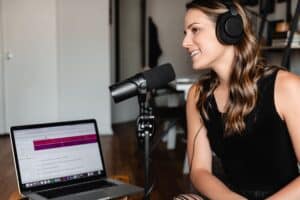 Getting more distribution for your content is key to creating more awareness, which is the first step in driving more leads.
How to get more distribution without spending more on ads? Be a guest blogger, podcast interview, or video interview on somebody else's media channels!
Other businesses are always looking for guests to help them round out their content calendar, so put yourself out there and spread the good word about what you have to offer. 
Hustle > Money
It may be tempting to think that you need more money to grow your list and your business, but the reality is there are always effective strategies at your disposal that just require hustle.
This list above is a great place to start!