Twitter is still a force to be reckoned with in the social media landscape. The platform has seen its fair share of ups and downs in its over a decade of existence. Yet, it has been able to scale those challenges to deliver a social media experience unlike any other.
In addition to popularizing the use of hashtags, Twitter has emerged as a great platform for news, trends and viral content. It's particularly useful as a customer service tool. The rapid engagement that is at the heart of Twitter makes it possible for brands to deliver exceptional customer support.
The number's don't lie. Twitter isn't running out of steam just yet. Its user base has been consistently growing over the past few years. It's expected to grow by a further 2.4% to 322 million in 2021.
A big chunk of that user base is located in the United States, almost 20% to be precise. The United States is the biggest market for Twitter. Evidently, marketers still need to be paying attention to Twitter.
Like other social networks, Twitter regularly makes changes to its offerings and that often requires marketers to adapt and change their strategies. Here are some of the 2021 Twitter changes and how your strategies need to change to get the most out of the microblogging network. 
What changes has Twitter made in 2021?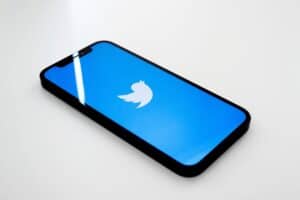 Fleets is no more
Twitter had launched Fleets in late 2020. Like many of its rivals, the company wanted an ephemeral feature as well. Tweets posted to Fleets would disappear automatically after a day. This helped reduce some of the pressure around tweeting that users would have often felt. 
Tweets stick around. They rack up likes and retweets. With Fleets, a tweet could just be a fleeting thought. Fleets were positioned at the top of the timeline in a row of bubbles not unlike how you see Stories in Facebook. 
There was initially a lot of engagement. That's because most people are so used to browsing Stories on Facebook, Instagram, Snapchat, etc that they'd check out the row at the top as if due to just muscle memory alone.
Merely a year after Fleets launched, Twitter announced that it would remove the feature on August 3, 2021. It's now gone for good.
How to adapt: You may have created a strategy around Fleets, leveraging the ephemeral aspect to push new deals or incentives, for example. That can no longer be done. Since ephemeral tweets are not an option, rely instead on conventional tweets alone as you would have previously. 
Time to get verified for a blue checkmark
The blue checkmark has long been coveted by Twitter users. Not everyone has a verified profile on the social network. It might be a status symbol for some users but for brands, it's an important symbol of authenticity. It helps build trust with consumers.
Twitter had decided at the end of 2017 that it needed to launch a new verification program to improve the process. This was also done to ensure that verified accounts meet its new guidelines. So it stopped accepting new submissions for profile verification. Twitter finally reopened verification submissions in May 2021. 
Initially, the submissions could only be made for accounts belonging to public figures or accounts of high interest in the government, companies, brands and organizations, news organizations and journalists, entertainment, sports and gaming as well as activities, organizers and other influential individuals categories.
By September, it had eventually opened verification submissions to all Twitter users across the globe. It does require accounts that seek verification to meet certain thresholds before that coveted blue checkmark is provided to them.
How to adapt: Send your submission in now if you've been waiting to get that blue checkmark. Twitter requires that account holders confirm their identity with the network before they can be verified. 
This can be done either by providing a link to an official website that references your organization, by providing a photo of a government-issued identification or by providing an official email address with a domain relevant to your category. 
Grab that mic and start talking with Spaces
Twitter has made several moves in 2021 that show it's getting serious about audio on its platform. The beta version of its Spaces feature was first launched in 2020. It's an audio-only chat feature not unlike the widely popular app Clubhouse. 
Spaces was rolled out more widely in 2021. Twitter also acquired Breaker, a podcast listening app, possibly with the intention of bringing some of its functionality to Spaces. It now surfaces Spaces in the top bar where Fleets were previously displayed. Such prime positioning shows that Twitter wants to squarely put the spotlight on this feature.
Twitter users can join a Space when someone they follow starts or speaks in one. If they join as a listener, they can react to what they hear with an emoji. They can also check out relevant pinned tweets and follow along with captions. Those who would like to participate can request to speak in the Space.
How to adapt: The Spaces feature provides an excellent opportunity for brands. It's an exceptional communication tool. Users can easily start listening to the audio hangout without needing to register and that too in real-time. 
Brands can also use Spaces to announce new collaborations, product launches, campaigns and more. It can help build hype and enthusiasm among consumers.
This incredible platform deserves a shot
Some brands might think that perhaps Twitter doesn't provide them with enough value to focus their energies on utilizing its platform. In reality, this platform certainly deserves a shot, even if the assumption is that the value just isn't there. 
Twitter's user base is expanding and it's also highly engaged. Organic reach on its platform is still far better than the likes of Facebook. That, coupled with its great feature set, makes Twitter a viable option.